About Rug Dating Part 1
It's nearly impossible to tell exactly when an undated rug was made, but getting it exactly right is really not important.
A few years doesn't make much difference to a rug's value or collectability. Generally, dating a rug within a quarter of a century will suffice. There is, however, one acceptation. If a rug is teetering on the edge between 'old' and 'antique' than accuracy is much more important. The reason for this is because the tax regulations in some countries make acceptations for items that are considered antiques.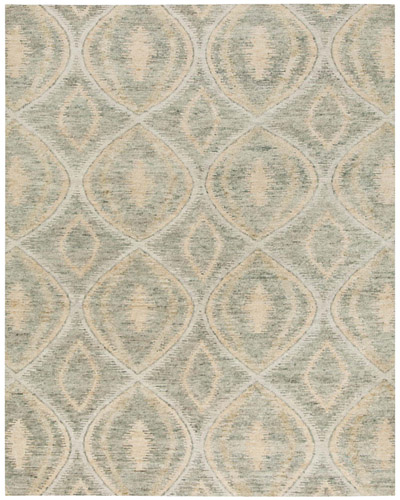 One way of determining when a rug was made is by examining the pieces that make up the rug. This is done by carefully examining the rug's structure and design—which usually change over time—as well as its general appearance. Determining the age of a rug by its weave and design can only be done by an expert, as it requires extensive knowledge. It's also important to note that the appearance of a rug can be affected by many factors, not just its age. Just because a rug looks ragged does not necessarily mean that it is old.
It is much more reliable to determine the age of a rug by looking at how the colors have changed. As a rug ages, the colors become more mellow. This is caused by exposure to light and can take 20 to 50 years. By comparing the colors of the dye at the surface of the rug to those in the pile, you can roughly see how far the process has progressed. This is still not an exact method of dating, as the process is not only affected by the length of time the rug was exposed to light, but also by the intensity of the light source. However, if a rug has been chemically washed in order to subdue the colors of the dye, then the colors in the pile and on the surface will be the same.
Another distinct feature in older rugs is that certain pigments made from natural dyestuffs (generally used to make blacks, browns, and deep purples) have iron oxide in them. These erode the pile and create a charred appearance in certain areas of the design. Rugs with this effect can almost certainly be dated to before World War 2. It's important to note that this effect does not diminish the value of these rugs—in fact, many people find it to be attractive—but it is very rarely found in workshop rugs.