I'll be more than happy to personally help you find the perfect rug! It's a good idea to bring pictures of the room that the rug is for and of rooms it needs to harmonize with, any fabrics you're working with, paint chips, etc., etc. You're welcome to view any rug or rugs that look like possibilities at home before making a decision. Typically I do not charge for home trial delivery. I'm also more than willing to visit your home and provide advice.
Rugs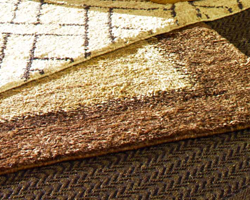 If you have any questions about rugs–anything from "how can I expect this rug to wear in the family room" to "what makes the wool in this rug so soft" to "what kind of design is this" I'd love to answer your questions. Interested in a "rugs 101″ education? I'm happy to teach.
Home Trial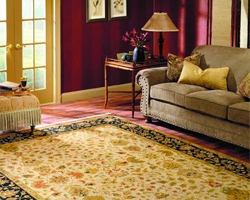 Once you find a rug that you love in our showroom, you are welcome to take it home for a free overnight trial to ensure that you'll love it at home! We offer this to all of our customers because we it is important to us that your rug is a purchase you will be excited about for years to come.
Custom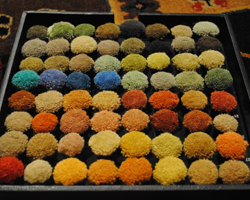 Do you love a rug but one or more of its colors aren't right for you? What if you need it in another size or shape? We're happy to help create the perfect rug for you.
Learn more about our custom rug offerings here or call us! 314-918-9256