How Do Oriental Rugs Get Their Names?
Ever wonder where oriental rugs get their unique names?
When picking out a beautiful oriental rug, the vast pool of options to pick from can seem a bit confusing and overwhelming, especially when the rugs' names don't typically provide an understandable description to new consumers.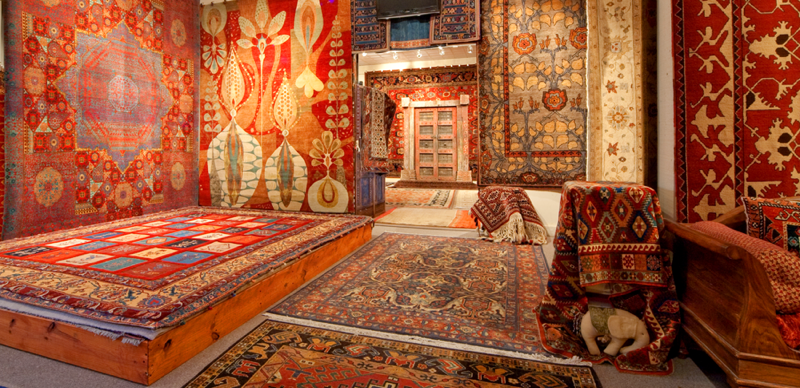 Place of Origin or Tribe
Oriental rugs uniquely represent the geographic area and culture that make them. When looking for an oriental rug style, people often look for rugs from a certain area because they prefer the design pattern from that culture.If you know what style of rug you want and where that design originates from, finding a rug that meets your needs becomes as easy as searching where the style originated.
Most rugs get their names from their place of origin as it represents the cultural influences behind the design patterns, or from the weaving tribe that produced the rug. For example, a rug woven in Persia in the town of Kashan would be called a Kashan rug.
Design
The most popular carpet design and weaving styles often take the place of a rug's place of origin title. Well-known design styles such as the Herati and the Mir are used to name products that feature these patterns. Finding a carpet that features these designs becomes much easier as consumers can search directly for a favorite pattern style instead of for a location and not knowing if that particular rug features that design style.
It is also fairly common for the rug's design style and the name of the weaving group to be used interchangeably. However, it is important to clarify what the name refers to, as some designs and weaving tribes have similar names but vary greatly in value.
Prefixes
Some weaving groups and countries weave rugs in the style of other weaving countries. This can lead to slight confusion for the consumer, as it would be difficult to determine the true design style and location by looking at the rug.
Using a prefix in the name of a rug can help denote where the rug was made and what style it was based upon, which clarifies important determining quality factors. For example, a Kars Kazak rug would be made in Kars, Turkey, but it would depict the Kazak design.