Oriental Rugs: Pictorial Designs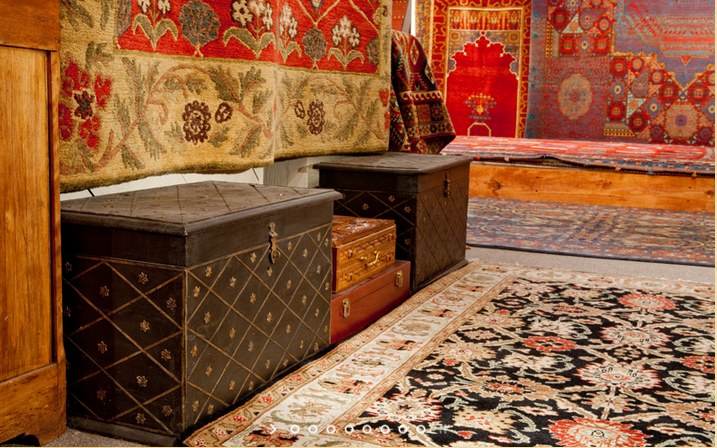 It is fairly common for Oriental rug appraisers to asses a rug's design when determining its country of origin.
Many cultures strictly adhere to specific design depictions and styles in addition to their color confinements.
Oriental Rug Culture
Typically, cultural groups have developed and honed their specific style through centuries of practice, and the most skilled weaver of the group passes down his or her knowledge and skills as tradition to the younger generations. For this reason, the design styles that a culture creates become more advanced and intricate throughout history.
Pictorial Designs
A pictorial design depicts people and animals that tell a story or narrate a specific significant event. It is more common for weavers in Western cultures to create pictorial designs than Eastern weaving cultures. However, these designs are typically very rare as they feature intricate and time consuming designs.
More common designs feature vegetal and geometric architectural motifs, but these designs do not usually extend into landscapes and groups of people.
Pictorial designs typically stem from historical scenes from the culture, popular history, mythology, or the culture group's religion.
Country of Origin
The Persian area created a majority of the rugs that feature scenes from real life, history, or mythology. Some Indian and Pakistani culture groups created several of these pictorial style rugs as well.
There are two different design styles that these styles have. The first style depicts a single picture or image that features a group of well-recognizable people or figures. The second style acts more like a comic strip or a collage as it features a large group of people that are made from a mix of scenes and faces.
Cultural groups from the historical areas of Anatolia, Caucasus, or Afghanistan do not feature pictorial traditional designs. Some of the nomadic groups that live in these areas occasionally produced pictorial looking designs, but it is very rare to see pictorial designs in this culture set.