Glossary of Rug Terms #11
Every month or so, we will post a few interesting rug-related terms and their definitions in this glossary for your knowledge and enjoyment.
Always educate yourself on a topic before you make a purchase, especially with something like Persian Rugs!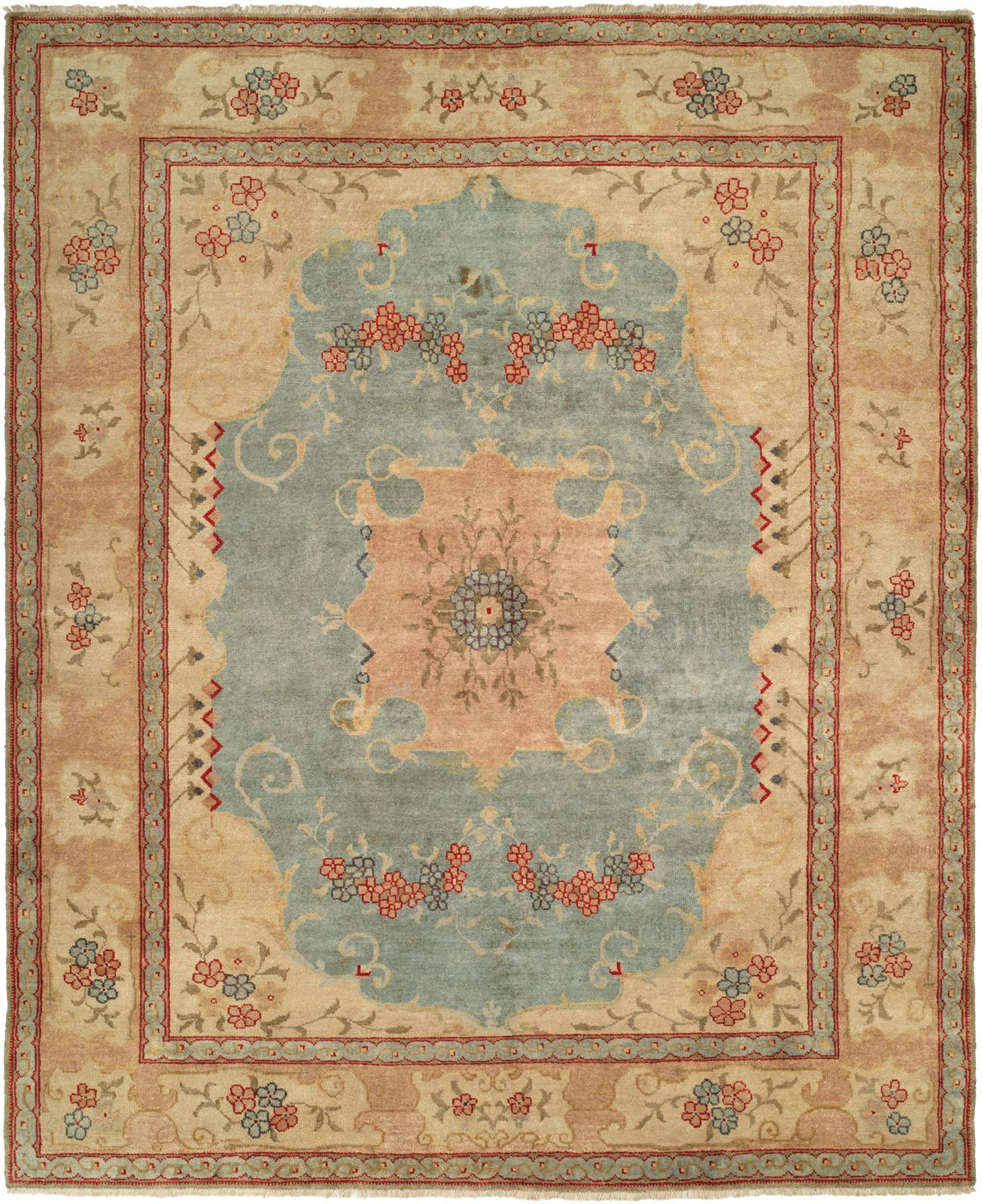 Cartouche- An enclosed area in the field or border of a rug, often containing an inscription, though other design elements may be so enclosed.
The outline of the cartouche is usually a rectangle with rounded, cut or scalloped corners.
Euphorbia- A genus of plants flourishing in Anatolia and thought to be a source of yellow dyes in some Anatolian rugs.
Etching- The loss of pile in colored areas where a dye or mordant was used that contains corrosive salts, usually areas dyed black or brown. Because etching suggests usage and age in a rug, the effect is sometimes imitated by clipping in contemporary rugs.
Floral carpet- A design classification of early Caucasian rugs.
The oldest rugs of this design are eighteenth-century Caucasian carpets derived from the Dragon carpets. Early examples show a leaf lattice which contains palmettes and a variety of floral motifs.
Fragments, rug- A severely damaged rug or a piece of a rug. Study of rug fragments from Pazyryk, Lou-lan, Fustat and other archaeological sites has partially illuminated the ancient origins of pile rugs and their designs. Carbon dating of these fragments has pushed back the speculative time of origin of knotted pile rugs. Photographic techniques are used to reconstruct complete rug designs from fragments. Some fragments present designs of such beauty that they are esthetically pleasing in themselves. Rug fragments are studied and collected for their rare or unusual designs, unusual structures, and their dyes. All of these properties provide information about their cultures of origin and commerce between cultures.
Glossary Source: The Oriental Rug Lexicon (Paperback) By (author) Peter F. Stone