Identifying Oriental Rugs by Color and Design
Knowledge of oriental rug design not only helps in identification, it's also a glimpse into the culturally rich and varied heritages of the countries and weavers that make the rugs. For most of the history of oriental rugs, rug making was about honoring the designs of the weavers' ancestors and expressing their collective view of the world.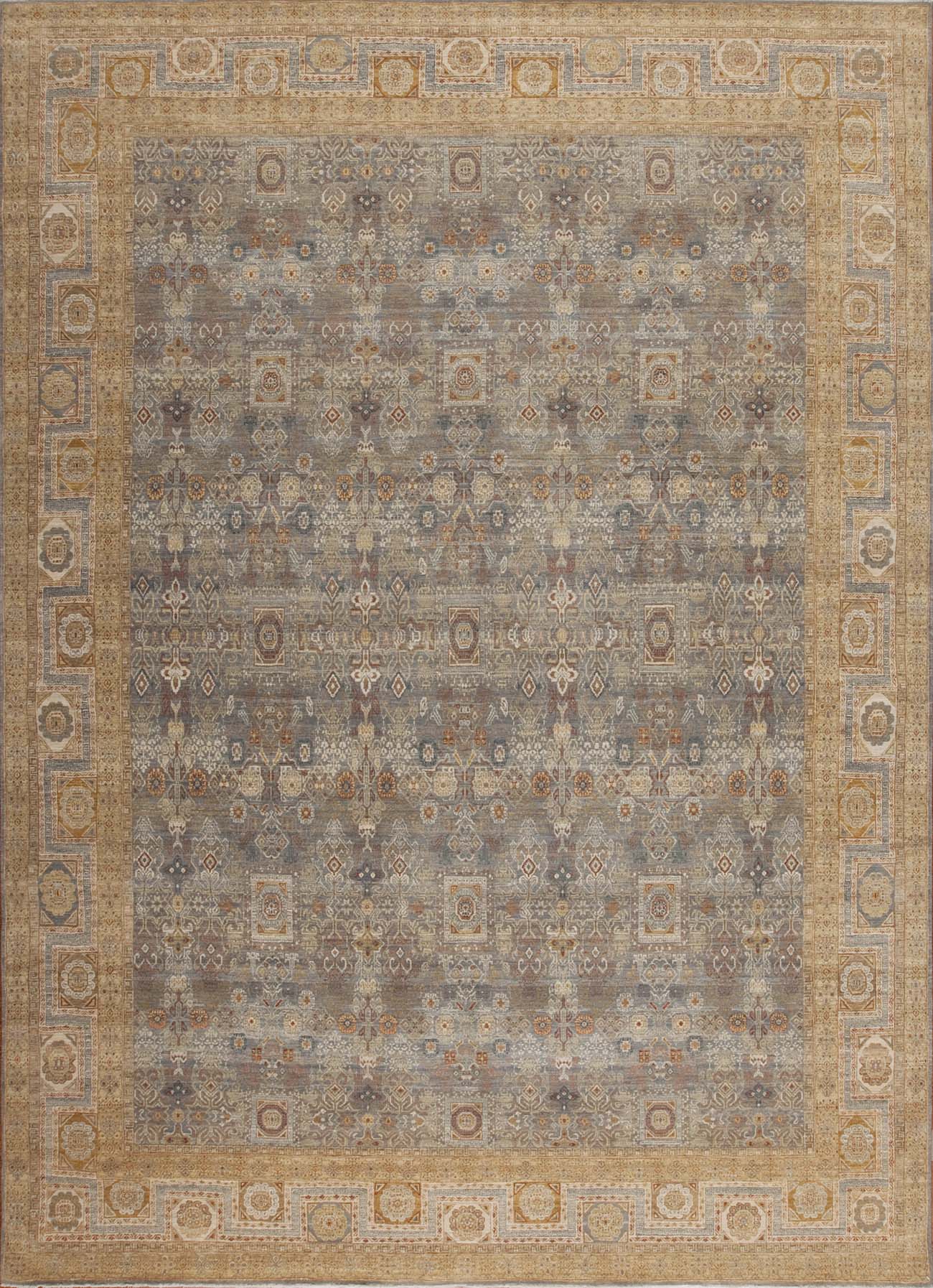 Despite this, oriental rugs can't be identified solely by their design. Although some designs are closely associated with specific weaving groups or locations, centuries of intermarriage, trade, and migration—not to mention some inspired copying—have blurred the lines between designs and location.
This is especially true today because of the high-quality copies coming from workshops in India and Pakistan. Because of this, design is just one factor to take into consideration when identifying oriental rugs.
Identifying Oriental Rugs by Design
Design is an effective tool to help eliminate countries and weaving groups that the rug definitely did not come from. For example, a rug with a decorative, curvilinear, floral design was most likely made in a workshop. You can then narrow it down even more because there are only a few workshop countries that specialize in that design.
Determining the specific weaving group requires gathering more information, but you have a good start.
The first step in determining the weaving group is determining the weaving category. This allows you to eliminate counties that don't produce masterworkshop rugs or don't produce village rugs, for example. Then, by examining the actual makeup of the design, you can further limit the places of probable origin. Hunting carpets, for example, are generally only made by workshop groups in Persia, India, and Pakistan.
Identifying Oriental Rugs by Color
After narrowing down the country of origin based on design, you can focus on the colors and tonality of the rug. This is particularly helpful when trying to determine if an oriental rug is an authentic Persian or Turkoman rug, or if it's a high-quality copy from India or Pakistan.
There are a few exceptions, but generally rugs from India or Pakistan employ pastel shades, while Turkoman and Persian rugs favor richer shades.
There are more factors that go into fully determining where an oriental rug originated, but examining the colors and design can help make the process easier by determining where the rug didn't originate.