About Oriental Rugs: Dyes and Colors
The dying process is an extremely important part of the oriental rug making process.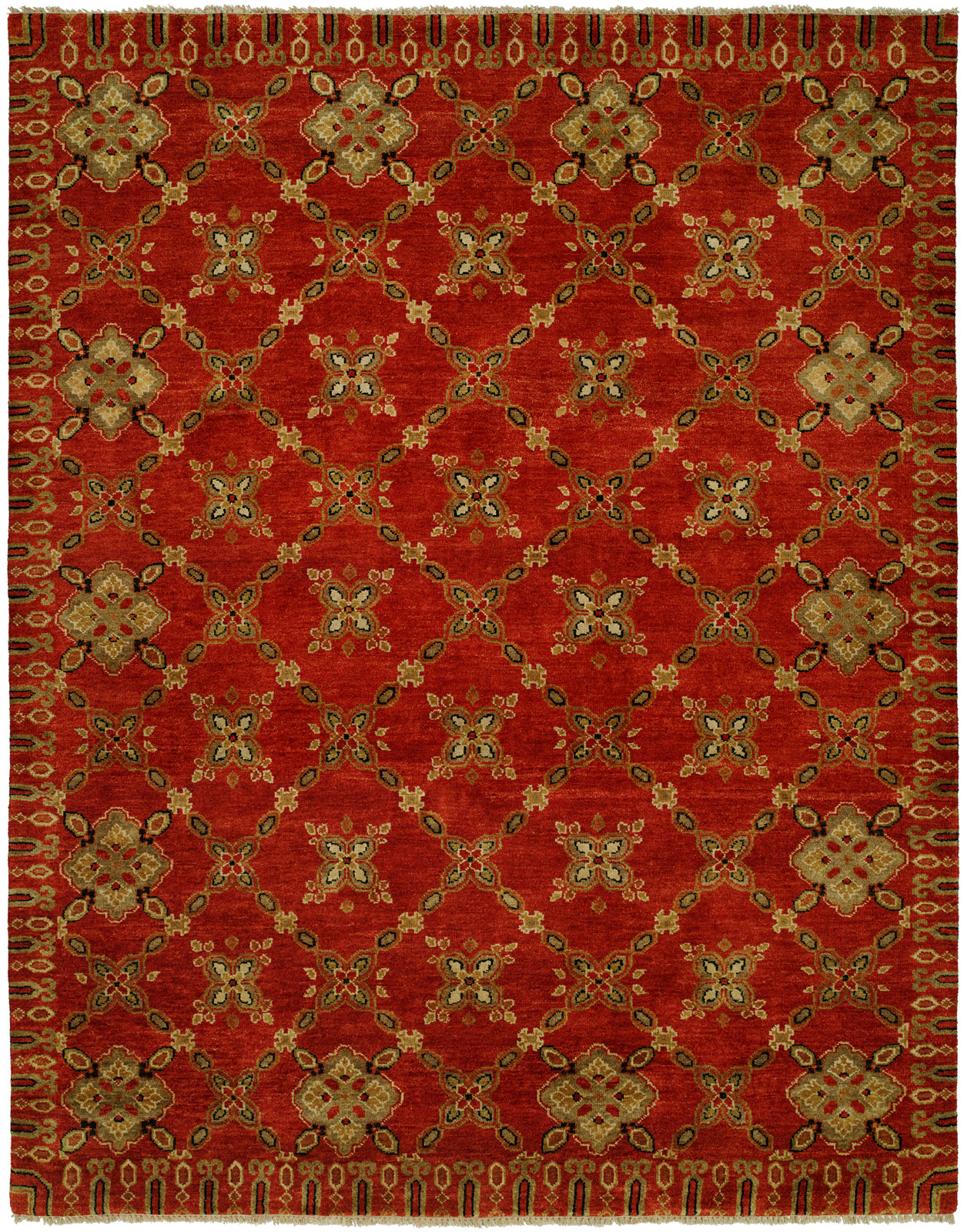 A rug's color and pattern are the biggest factor people consider when choosing a rug and neither of those would exist without the dying process.
The dying process is so important, and had such an air of mystique around it, that in nomadic and village cultures, the master dyer also doubled as the village wise man. These days that prestige is less prominent but the dyer is still considered to be an extremely important figure.
The Process
The wool is cleaned—usually in a weak solution of soda and soap—then submerged in an alum-bath for about 12 hours. The alum acts as a bond between the wool and the dye. After the wool is treated, it's soaked in the dye. Between each of these steps the wool is left in the sun to dry.
Types of Dye
Natural
The colors used for natural dyes are obtained from plants, animals, and minerals, though they are often referred to as "vegetable dyes." Natural dyes fell out of favor for awhile because of how expensive they were compared to synthetic chrome dyes, but they have made their way back into popularity.
Although natural dye materials do have the advantage of being readily available in nature, a specialist is usually required to make the dye. Some colors, such as saffron yellow (derived from the dried pistils of the saffron plant) are very rare and therefore very expensive. Many people have no problem with the price of natural dyes because they find that oriental rugs made with natural dyes have a subtle beauty that is unequaled by synthetic dyes.
Synthetic
Synthetic aniline dyes were introduced in the 19th century and were extremely poor quality. They were so bad, in fact, that in 1903 the Persian government banned the use of synthetic dyes in oriental rug making. The punishment for breaking this law was extremely harsh and Persian weavers went back to using wool dyed in natural dyes.
Between WWI and WWII, chrome dyes were introduced. Our modern chrome dyes come in a wide range of colors and are extremely reliable. Just like with natural dyes, the colors only improve with age.
Abrash
Abrash refers to the sudden change in intensity or tone of a particular color that does not correspond with the design. This happens mostly in nomadic and tribal rugs because only small batches of wool can be dyed at a time. This is not a sign of poor craftsmanship, but it wouldn't be acceptable in workshop rugs.
Color Meanings
The meaning of certain colors differs from culture to culture. For example, in Muslim countries, green is the color of Muhammad's coat. It's therefore sacred and is rarely used. But it is used quite a lot in non-Muslim countries, especially China.
In Persia (Iran), blue symbolizes heaven, while in Mongolia it represents power and authority.
One color that does not seem to have this disparity of meaning is red, which is widely seen as a symbol of wealth and rejoicing.